nouvelles
Zahid explains why it is 'raining men' in BN
Zahid explains why it is 'raining men' in BN

The low number of women candidates in BN's 15th general election line-up is a tactical move, according to its chairperson Ahmad Zahid Hamidi.
In a Facebook post this morning, he said BN has tried to field as many women as it could, but there were tactical aspects that also need to be considered.
"We tried our best to field as many women candidates as possible. I think not only BN but also other parties are also doing the same.
"But in order to ensure a victory, the party's struggle is above the gender agenda. Meaning that while gender roles are important, the tactical aspect for each constituency to be contested by candidates is more important than the gender factor.
"The same goes for the issue of ethnicity, where the decision to pick a candidate to win a parliamentary seat is not based on one's skin colour, ethnicity, and ethnic gender," he said.
Zahid's statement came amid criticisms against BN for reneging on its promise to field at least 30 percent female candidates in GE15.
During BN's candidates announcement on Tuesday, it was revealed that only some 11 percent of the candidates announced are women.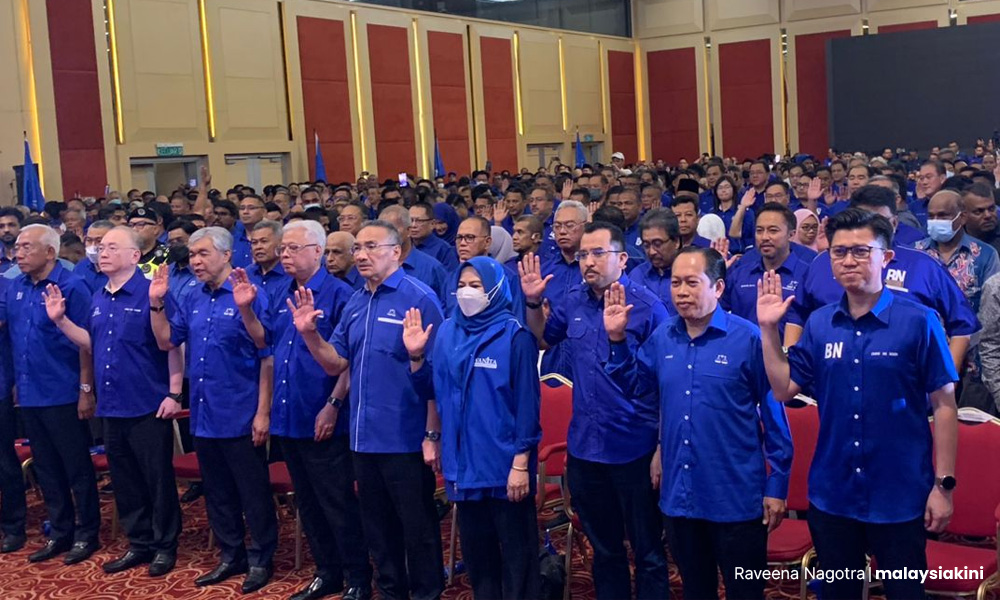 According to the Umno president, BN also faced pushback from men in the coalition who did not want to make way for their female counterparts to contest.
"There were instances where incumbent male MPs objected to the party decision (to field a female candidate) because the men do not want to make way as they still want to contest and continue being in power, like what happened in Padang Besar, Perlis," Zahid said, referring to incumbent Padang Besar MP Zahidi Zainul Abidin who has been dropped from candidates list and replaced with Puteri Umno chief Zahida Zarik Khan.
In his statement, Zahid added that BN would place its bet on any candidate who is seen as winnable and has "wali" characteristics to win the election.
He likened BN's process in picking candidates to a cat's ability to catch a mouse.
"… it doesn't matter what colour the cat is, whether it is black or white or of another colour, or any gender, as long as the cat has what it takes to defeat the mouse.
"So, there is no issue of gender or skin colour bias whatsoever," Zahid said.
#Zahid #explains #raining #men