nouvelles
Six mil Selangorians to be covered by Insan general insurance scheme
Six mil Selangorians to be covered by Insan general insurance scheme

SIX million Selangor residents and registered voters will be covered under the Insan general insurance scheme launched by the state government.
Insan is a group general insurance coverage scheme implemented by the state's government agency, Menteri Besar Selangor Inc (MBI), and is open to individuals from young as a month old (30 days) to 80 years.
The coverage is officially open for registration via the Wavpay e-wallet app which can be downloaded from the App Store, Google Play Store and Huawei AppGallery.
During the launch by Selangor Mentri Besar Datuk Seri Amirudin Shari at the Selangor Penyayang tour at Sultan Suleiman Stadium, Klang, yesterday (Oct 23), he said: "This is our seventh stop of our nine-district tour since beginning in June this year at Hulu Langat to empower Selangorians by creating job opportunities and stimulating economic growth.
"The goal is to create a compassionate state and society through programmes that aren't solely focused on welfare but also giving Selangorians the ability and tools needed to succeed and thrive.
This year's Selangor Penyayang tour has a total of 44 programmes covering a range of aid, activities and services from various government agencies and subsidiaries for health, education, housing, entrepreneurship (or small businesses) and child care.
Insan is the latest iteration of these programmes which aims to cover Selangorians in case of emergencies. With a population of 6.56mil based on last year's census, Insan will insure at least 90% through the six million eligible citizens.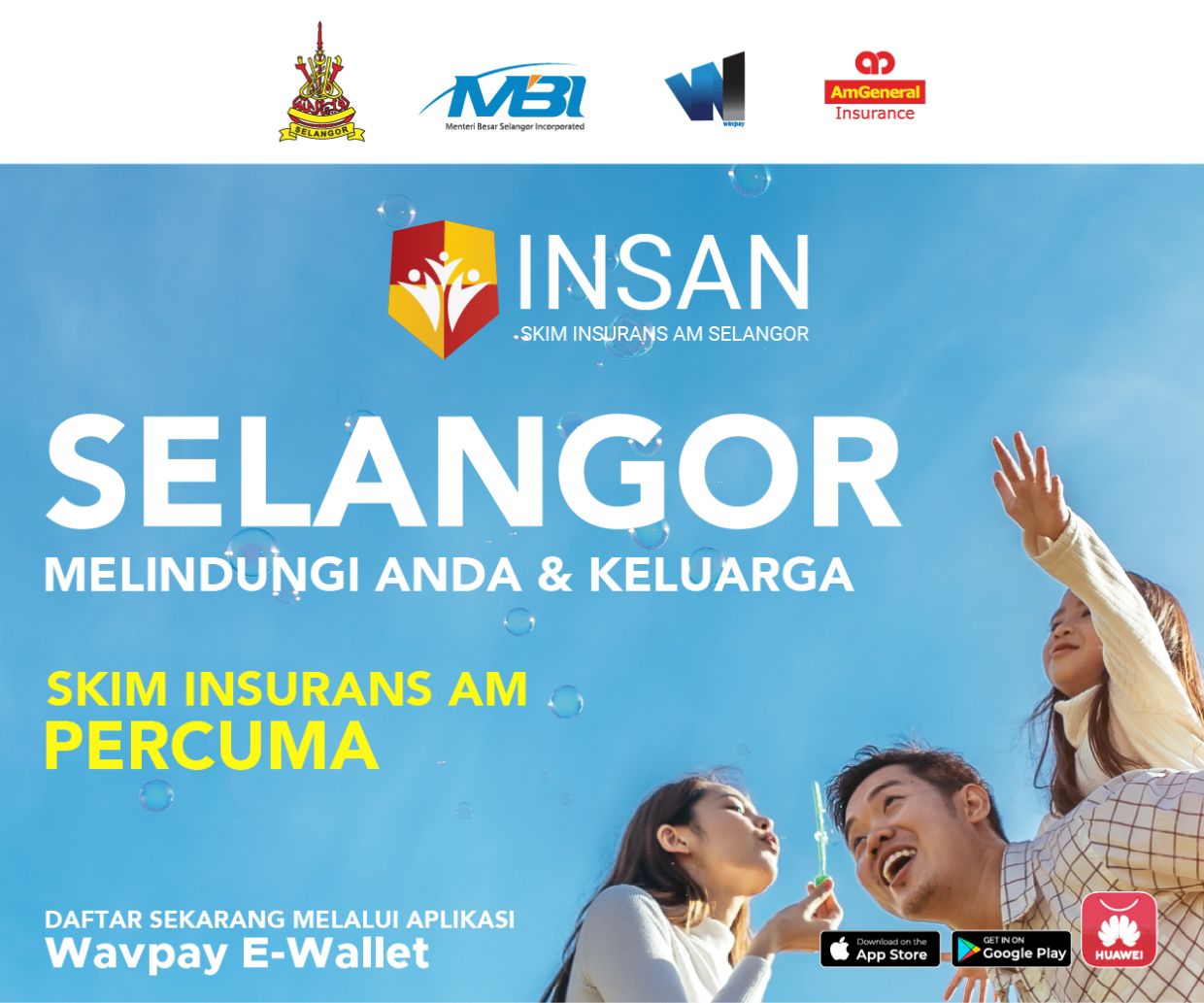 Providing Selangorians with free general insurance coverage will help lift their financial burden so they can spend on other essentials like education and healthcare.
"We started this Insan coverage scheme because we've learnt from experience through Covid-19 and the floods that we need to protect our citizens and that they need to be aware how important protection is during uncertainties," Amirudin said.
"So far, 40,000 individuals have registered and we expect to cover a million Selangorians by this November.
"As long as there's sufficient info when you register, it won't take longer than 48 hours for the application to be approved," he added.
The lnsan scheme offers free coverage up to RM10,000 for death and permanent disability caused by an accident, including funeral expenses up to RM1,000.
MBI will monitor and supervise Insan's implementation throughout Selangor by collaborating with the central state assembly and the Selangor state assembly coordinator.
Wavpay chief executive officer Brahma Shakthi noted that the process was made as simple and convenient as possible for the applicants.
"We're providing the platform and acting enabler for digital services and programmes like Bingkas and now Insan.
"The Covid-19 pandemic has accelerated digital growth and a digital platform is the most feasible way to reach six million people.
"Today (Oct 23) marks the official launch and education and awareness of Insan begins tomorrow so that we can smoothen the onboarding process," he said.
As the Selangor state government's officially endorsed cashless wallet, Wavpay has helped execute Bingkas Selangor – an assistance programme which distributed RM300 every month for struggling families to get household essentials.
"Less than 3% of Selangorians don't have a smartphone which means it's already accessible and now it's just a matter of knowledge and digital savvy.
"We know we already have Selangorians using the app through the Bingkas programme so now it's just about getting them activated and getting them protected," Brahma added.


#mil #Selangorians #covered #Insan #general #insurance #scheme