nouvelles
Actress Syazlin Zainal dies after fall from apartment, say Johor police
Actress Syazlin Zainal dies after fall from apartment, say Johor police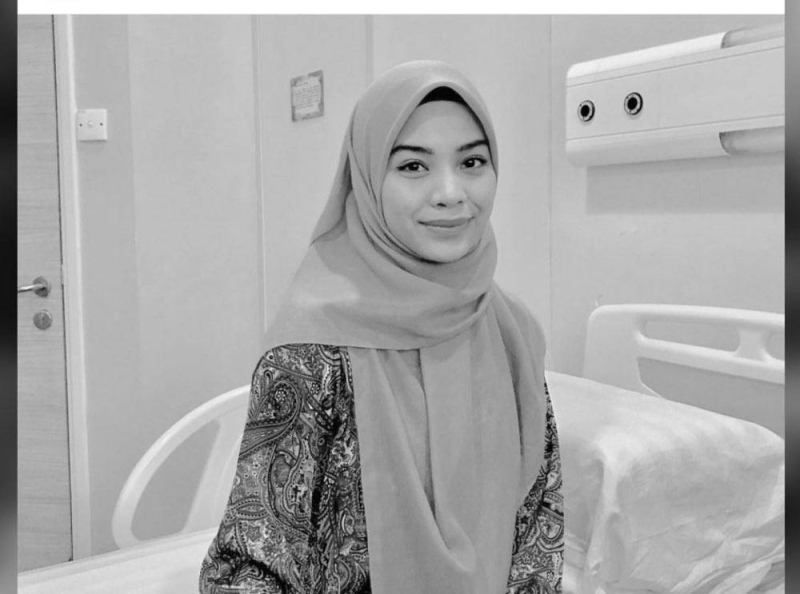 The 26-year-old Syazlin Zainal, known for her role in the drama series 'Oh My Hantaran' is believed to have fallen at 12.50pm yesterday, said South Johor Baru District Police Chief ACP Raub Selamat. — Picture from social media
Friday, 11 Nov 2022 5:47 PM MYT
JOHOR BARU, Nov 11 — Drama actress, Syazlin Zainal has died after a fall from the 22nd floor of the Taman Iskandar apartments here yesterday, police said today.
The 26-year-old Syazlin, known for her role in the drama series Oh My Hantaran is believed to have fallen at 12.50pm yesterday, said South Johor Baru District Police Chief ACP Raub Selamat.
The police were alerted to the incident by members of the public who discovered her body on the ground floor, he added.
"Further investigations revealed that she was a part-time actress. The cause of death was a fall from the 22nd floor of the apartments.
"The victim was pronounced dead by a Sultanah Aminah Hospital (HSA) medical officer," he said in a statement today.
He said the investigating team found no elements of foul play at the scene and the case was classified as sudden death.
Raub appealed to those who witnessed the incident to contact the Taman Pelangi police station or the case investigating officer ASP Mat Nawi Ab Rahman at 016-5050808. — Bernama
#Actress #Syazlin #Zainal #dies #fall #apartment #Johor #police