nouvelles
Taiwanese bookstore Eslite Spectrum opens first SE Asian outlet in KL, aims to be a unique lifestyle spot
Taiwanese bookstore Eslite Spectrum opens first SE Asian outlet in KL, aims to be a unique lifestyle spot

KUALA LUMPUR, Dec 22 — Book lovers, take note!
A new bookshop is in town, and it combines bookstore-browsing experience with arts, coffee and lifestyle — a mix that's arguably the best for those who wish to well spend their after-hours in a metropolitan district like Bukit Bintang.
Taiwanese mega bookshop chain Eslite Spectrum has opened its first South-east Asian store at The Starhill premium shopping mall in Kuala Lumpur to offer a full spectrum of experiences that goes beyond just browsing books.
Spanning over 6,500 square metres, the store offers a broad range of books in English, Chinese, Malay, Japanese and other languages.
Apart from books, there are numerous lifestyle outlets including cafes, fashion, arts and crafts, gift items and stationery.
Simply put, Eslite Spectrum is a well-curated "mini shopping mall" on its own.
While the megastore offers a variety of cleverly-handpicked brands, what catches the mind, at first sight, is the overall design and mood when you set foot on its ground.
That's the incredible work of Taiwanese architecture Powen Hsiao who drew inspiration from Italian author Italo Calvino's classic Invisible Cities.
Eslite Spectrum chairperson Mercy Wu talks about the company's journey over the years. Eslite Spectrum is home to over a thousand curated Taiwanese-designed goods. — Picture by Raymond Manuel
If you take a walk through the store, you will notice the space is divided into four themed cities, namely the City of Arches, The Floating City, City of Rippling Waves and City of Eternal Day — each offering a different mood and merchandise.
The City of Arches is where you can find a huge multilingual book collection, complete with Eslite's list of recommended reads curated by its staff members.
The bookstore is also home to Eslite Children which offers dedicated lists of recommended books, bestsellers and monthly themed exhibitions for the little ones.
It also hosts activities such as storytelling to bring reading fun to children.
If you like stationery, Eslite Writing Boutique is a place not to miss.
The boutique resembles an urban speakeasy bar offering unique stationery items from 36 countries.
The architectural design, set up and lighting of the boutique make it a perfect Insta-worthy venue for those who want to take some snaps while shopping.
There are also over a thousand curated Taiwanese-designed goods as well as world-class gourmet coffee brands to keep shoppers busy while they visit Eslite Spectrum.
The bookstore covers 40 per cent of the floor space while the remaining 60 per cent is equally shared between food and beverage and creative retail outlets.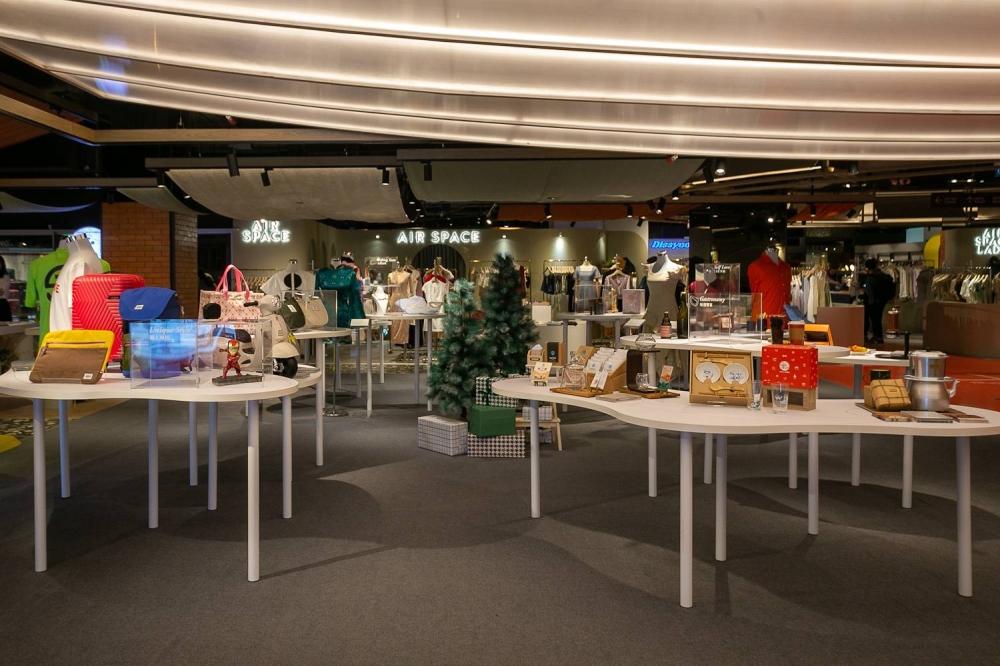 Eslite Spectrum is home to over a thousand curated Taiwanese-designed goods. — Picture by Raymond Manuel
From making losses to becoming an international chain
Just like the design and its concept, Eslite Spectrum has a fascinating story.
The bookstore was founded by the late Robert Wu in 1989 after a major heart operation.
His daughter and the current Eslite Spectrum chairperson Mercy Wu said after the operation, her father discovered that life was quite impermanent and he could lose everything in a minute.
"Following his surgery, he founded Eslite to combine books, arts, fashion brands and artistic forums into one store.
"But he didn't think about how to make money. Therefore, sometimes we joked to him that he had a great achievement but made a loss for 15 years to make Eslite sustainable."
Despite the challenges, the brand managed to fine-tune its business strategy and become a successful one-of-a-kind bookstore in Taiwan before expanding its footprints to Japan, China, Hong Kong and now Malaysia.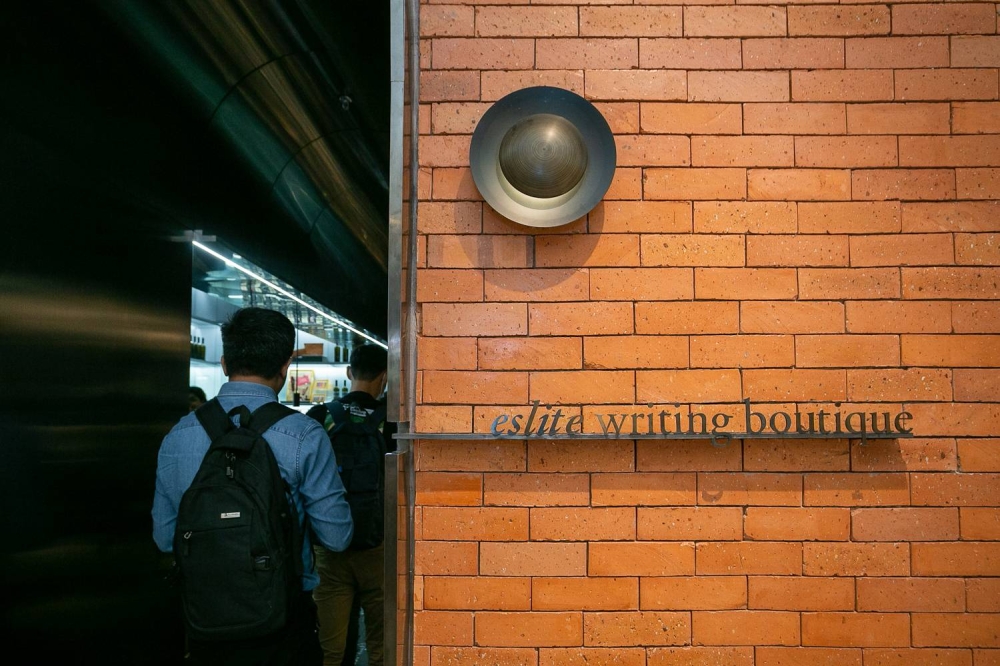 Eslite Writing Boutique offers unique stationery items from 36 countries. — Picture by Raymond Manuel
Mercy said when she joined the company in 2004, her dad told her that Eslite is no longer a bookstore.
"It should position itself as a lifestyle industry to become a platform for the cultural creative things to happen.
"Our speciality has always been the brick and mortar store management."
The Starhill outlet marks Eslite Spectrum's 48th store.
According to Mercy, they are planning to open a massive store in Taiwan next year measuring 80,000 square metres.
Moving forward, Mercy said she hopes to learn more about the market here and the Malaysian demographic before setting a direction for expansion plans in Malaysia.
#Taiwanese #bookstore #Eslite #Spectrum #opens #Asian #outlet #aims #unique #lifestyle #spot